Wildfires in Europe, Africa and North America in recent days have provided some surprising front pages for the world's newspapers.
Among the worst fires in Portugal, Corio de Manha has the headline "Terror and Despair".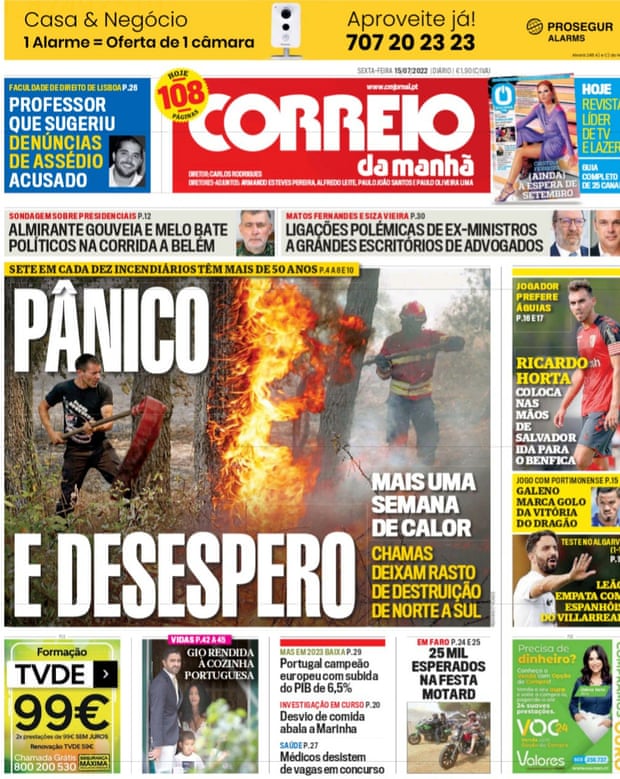 In neighboring Spain, the ABC newspaper declared the fire "out of control".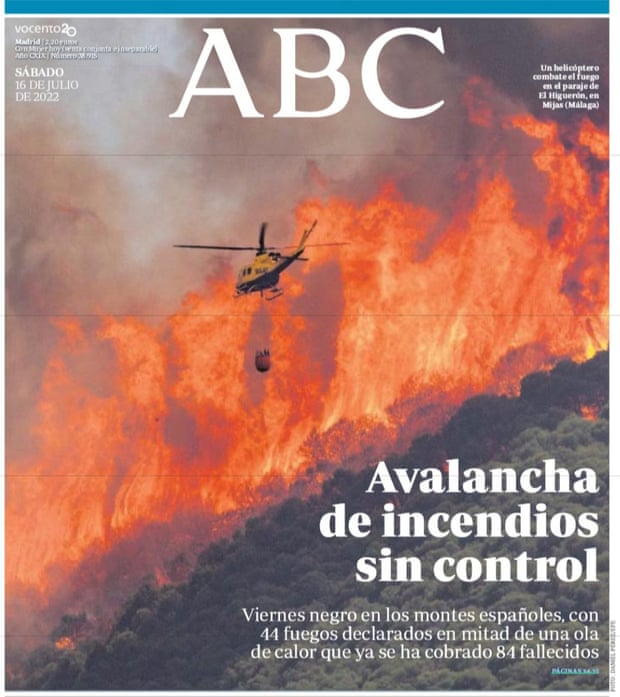 The Observer has warned that Tory cabinet minister Alok Sharma, who chaired last year's historic Cop26 UN climate summit, could resign if the incoming prime minister does not commit to zero action plans.
The British Prime Minister is throwing another party as England burns, the Mirror headlined, "Boris Heat".
A shocking image on the front page of Croatian newspaper 24sata shows the usual unusual Dalmatian coast with the simple headline "hell".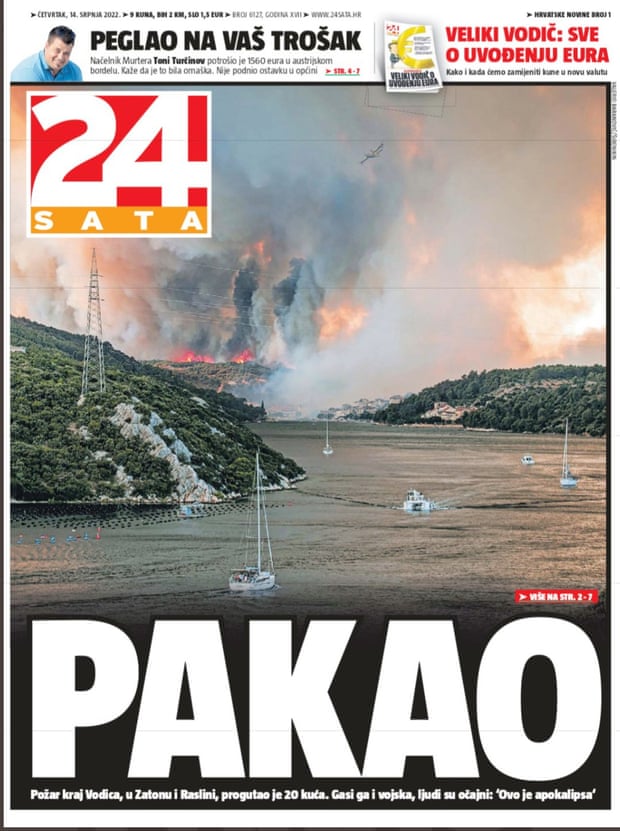 In Greece, the newspaper Katmerini has been reporting on the wildfires that have once again set the country ablaze.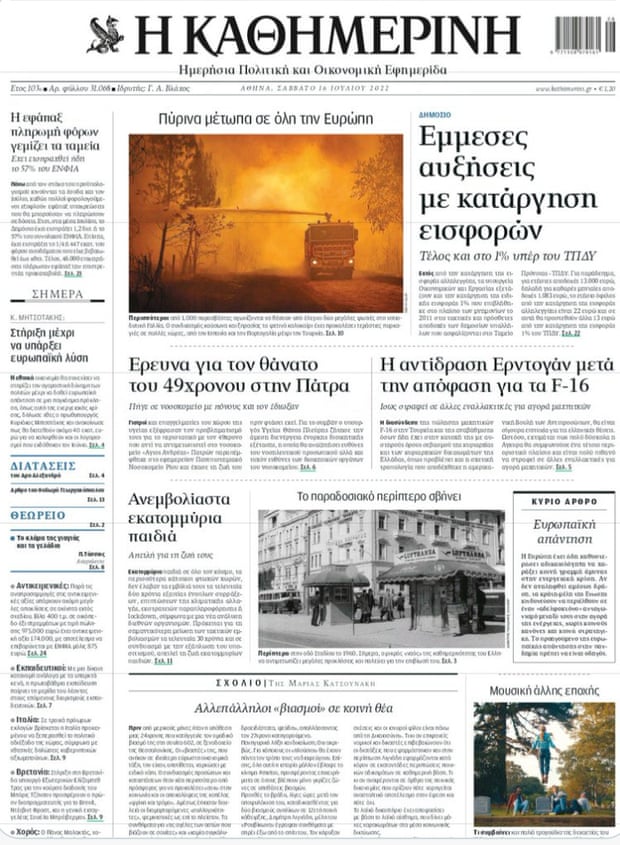 French newspaper Libération warns the public about climate change and the primary impacts of rapidly rising temperatures.
Readers of the Turkish Militia face the "red nightmare" that terrorizes the country.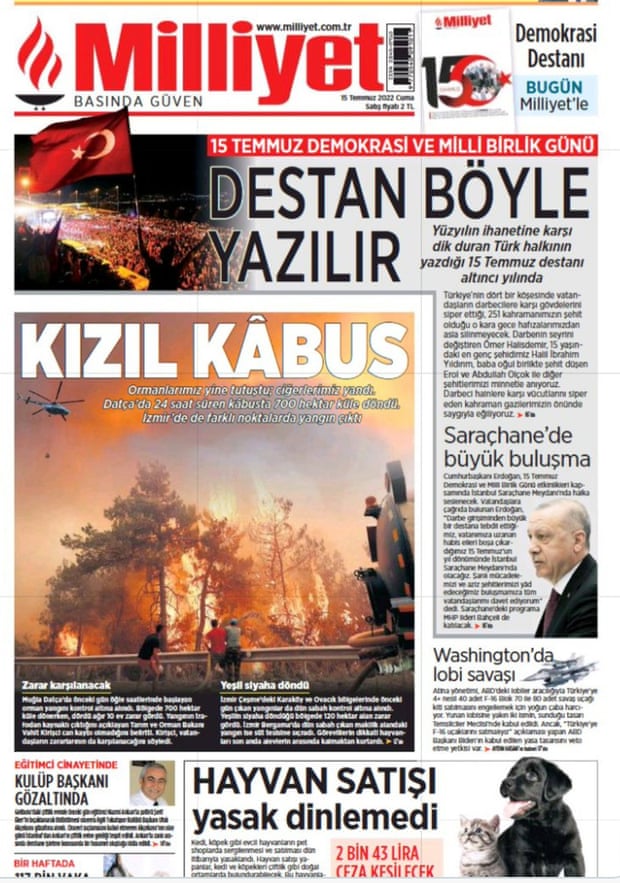 The Global Times is creating a global warming alarm in Asia with this front page.