A small plane crashed in Boulder County on Sunday, killing one person and prompting evacuation orders before it was grounded just before noon.
A small plane crash sparked a wildfire near 10,000 left-hand canyon Dr. Evacuation warnings were issued for the surrounding area, including the towns of Gold Hill and Ward. Take proactive steps and prepare to leave. https://t.co/4vuYka1gDv pic.twitter.com/H1peYr0aWh

— BoulderCountySheriff (@BldrCOSheriff) July 17, 2022
According to the Boulder County Sheriff's Office, the affected area includes the 10000 block of Left Hand Canyon Drive and the towns of Gold Hill and Ward.
After 11:30 a.m., an evacuation order was issued after a small plane crashed and a wildfire broke out.
The first call of the downed plane came in at 9:41 a.m., Boulder County Sheriff Simder said. Vinny Montez.
Montez said it could not be confirmed whether the person was on the plane.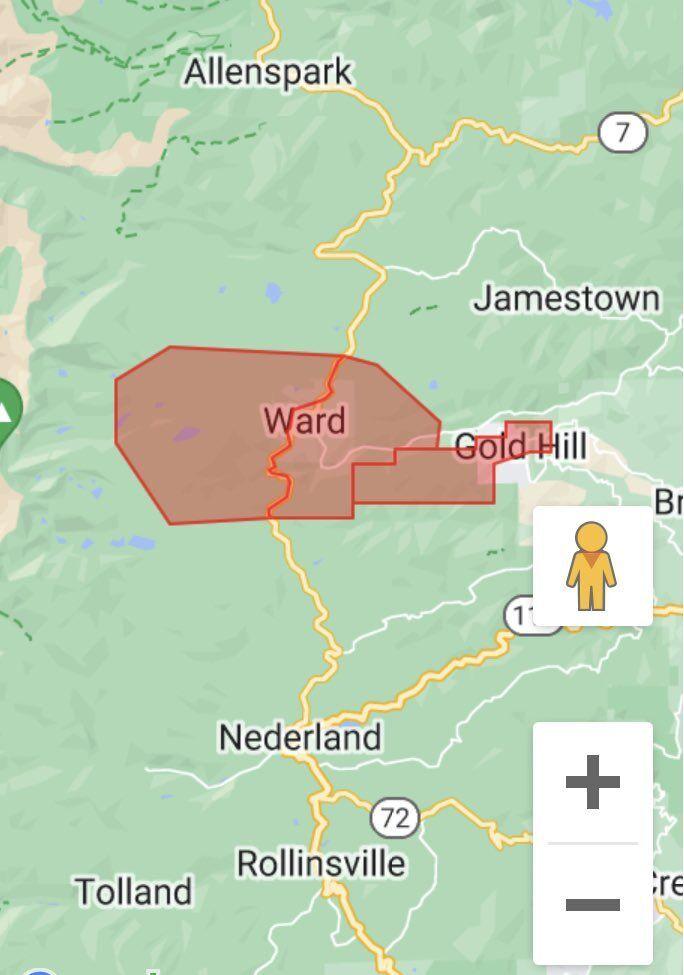 The Sheriff's Office said firefighters remain at the scene and firefighters continue to work on hot spots.
The fire had burned through at least a quarter of an acre of heavy wood as of 12:50 p.m., Montez said.
This is breaking news. More information will be added as it becomes available.