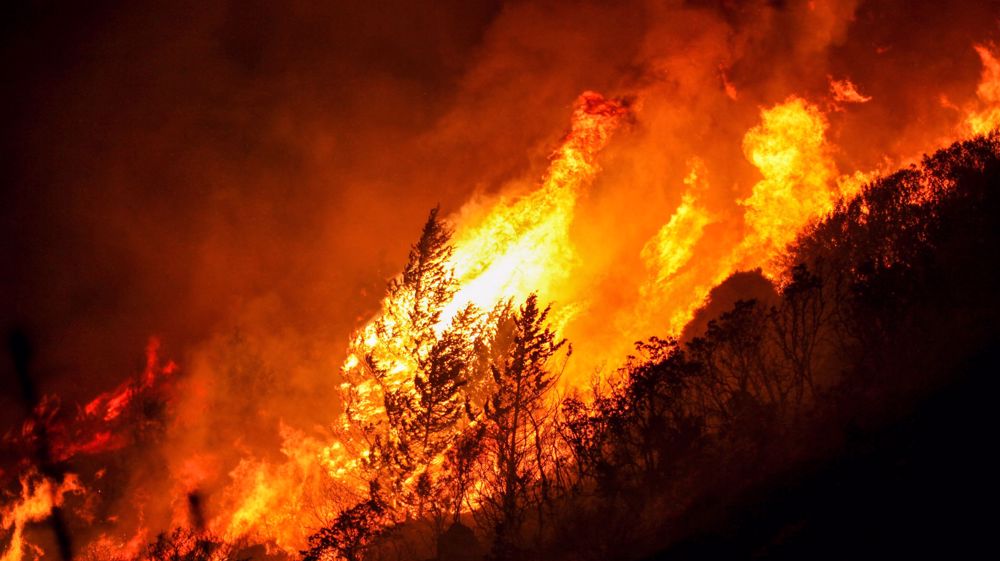 Turkey is set to reconsider a 2004 decision to abolish capital punishment, justice minister said, after President Tayyip Erdogan raised the death penalty following wildfires earlier this week.
Erdogan has said tougher measures are needed against arsonists, after a suspected deliberate blaze destroyed some 4,500 hectares (11,119 acres) of coastal forest in the country's western Aegean region.
The Turkish president said the punishment for burning forests should be "intimidating, and if that's a death sentence, it's a death sentence."
On Saturday, Justice Minister Bekir Bozdag told reporters that the president's comments "are instructions to us."
"We have started working on it as the ministry," Bozdag said, adding that the current punishment for starting wildfires was 10 years in prison, rising to a possible life sentence if part of organized crime.
Turkish police arrested one person in connection to the wildfires. The suspected arsonist, admitted to starting the fires in fit of rage over a family dispute, Interior Minister Suleyman Soylu said on Thursday.
The blaze, in woodland near the resort of Marmaris, has been contained, authorities said on Saturday.
The country's first big blaze of the summer erupted Tuesday in the Bördübet region, near Marmaris on the Aegean Sea coast, and spread rapidly, blackening swaths of pine forest and driving hundreds of people from their homes.
The wildfires sparked memories of last year's fires which ravaged 140,000 hectares of countryside, the worst in Turkey's history. The weeks-long blazes started in July 2021, which killed at least eight people and countless animals.
Local officials had warned that authorities lacked the necessary equipment and personnel and were unprepared to fight the fires for another summer of fires.
Forestry Minister Vahit Kirisci told reporters on Saturday that planes and personnel "have all increased beyond anyone's imagination" since last year. He said 88% of forest fires in Turkey were started by humans.
Erdogan's government has come under severe criticism on social media and by the opposition media over last year's fires. The blazes exposed the country's lack of fire fighting assets, including planes and helicopters.